Blog
Testing the Waters: Homeowners Take Water Conservation Seriously
4.11.14
Six years ago, Bob and Julie Granger set out to build an energy-efficient, durable and healthy home where they could age in place. Featuring two 3,000-gallon underground water cisterns, hydronic heated earthen floors, a staggered-stud, super-insulated shell, energy-efficient windows, and a 6-kilowatt photovoltaic rooftop system, the 2,000 square-foot home was framed with urban salvage lumber and achieved LEED-H Platinum certification with one of the highest scores of its time.
Water conservation measures, along with the ability to store 6,000 gallons of water onsite, have helped the couple maintain water independence for the last two years in a row. We wondered, what happened in those first few years?
The home's water catchment and heating systems were custom-designed, utilizing the most advanced technologies of the time. "When they are full, our water tanks will supply us with enough water for about four months," Bob Granger says. Intermittent rain during the summer months keeps the tanks replenished. And the roof's standing seam metal design allows the Grangers to capitalize on those short but heavy summer rains.
The Granger's house was the just the second in Portland to receive a permit for an onsite potable water catchment system. Collaboratively designed by Alex Boetzal of Green Hammer, Dean Rothe of NaDean's Plumbing, Peter Miller (control system) and Bob Granger, the four-part system incorporates filters, an ultraviolet lamp, a control system and pump. (The design team capitalized on lessons learned from a similar system designed by Conservation Technologies for Charlie Weiss' two Leapfrog Houses?, which were the first systems of this kind to get permitted in the city of Portland.) Like Weiss and his partner Katharine Lawrence, the Grangers were testing the waters, so to speak, and rewriting the instruction manual as they went.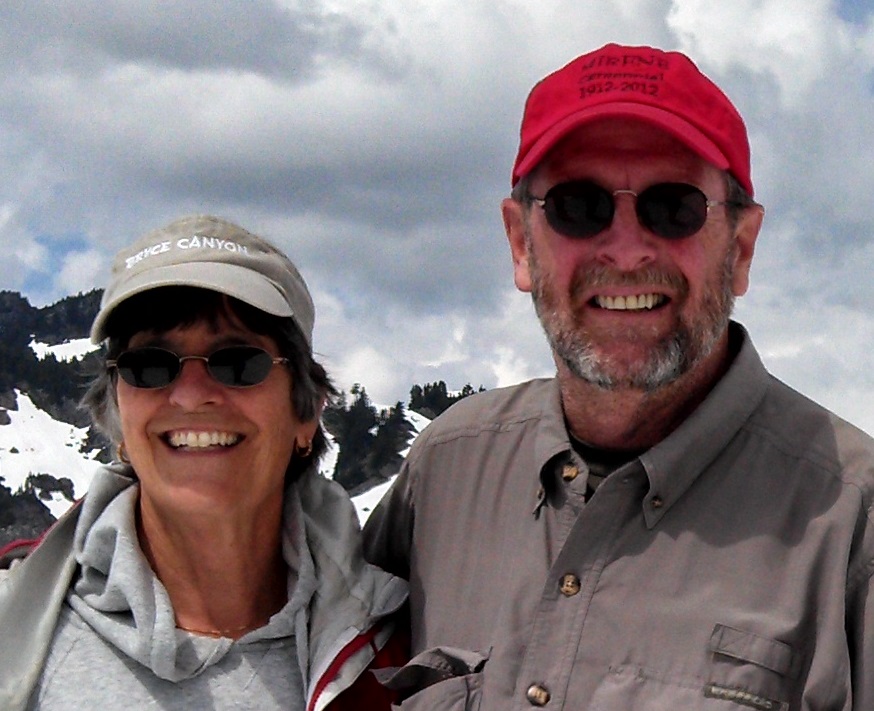 Bob and Julie have carefully tracked their water and energy usage since moving into the house. This, and other observations enable them to continually make micro and macro adjustments. For example, after the first year of living in the house, they realized they didn't need to purify water that was being used to irrigate their yard and vegetable garden. They now have plumbed the system so that the pre-filtered rainwater goes directly to the hose bibs..
The key to being independent from the city water system, the Grangers say, is cutting water usage in every way possible. Low-flow fixtures, Energy Star-certified appliances and drought-resistant landscaping all reduce their water usage drastically compared to the average Portlander living in a house built to code. The Grangers' records show that they use about 25 gallons of potable water per person, per day. That's about half the average per-capita water use in the environmentally conscious city of Portland.
In addition, the Granger's house also includes an attached studio apartment, also known as an Accessory Dwelling Unit (ADU). The couple says they left the ADU on the city water system because they didn't want renters to be concerned about water quality. However, due to energy conservation technologies and occupant behavior, the ADU consumes under 20 gallons of water per day.
"We are sold on the design-build collaboration," Bob often tells people who are looking to build a custom home. "You need to have both the architect and the builder on board from the very beginning." He adds that if you have ambitious goals, like reaching LEED-H Platinum — you need to weigh various trade-offs, and you want the builder to be on your side.
"When you run into a problem, you want your builder to be really committed to finding a green solution," he says "Green Hammer was committed to sticking with the green values that we wanted to incorporate into our project."
People tour the home frequently to see first-hand how the water catchment and purification systems operate, as well as to experience the home's other green attributes. Bob is quick to remind people that such a system will not eliminate your water bill.
"We still have a quarterly water bill from the city. Besides paying for the water and sewer used by the ADU, we pay the base charges and fees associated with stormwater and superfund management," Bob Granger says. "And running our own system has operating costs." The filters have to be changed quarterly, the tanks have to be emptied and cleaned every couple of years, and the roof needs to be cleaned off at the end of each summer season. Plus, the UV lamp and the pump require electricity and some maintenance.
Yet despite such costs, the Grangers are convinced the system was a valuable investment. "Water is a precious commodity and it's only becoming more so," Julie Granger says.
Bob Granger adds, "Our rainwater harvesting system is more than a financial investment; it's an investment in our interests and values." Recently, a visitor asked the Grangers if the garage was where they keep their sports car. Bob laughed and replied, "'I don't have a sports car, I have a water catchment system.'"