Blog
Registration is Open for Sustainable Homes Professional
10.5.16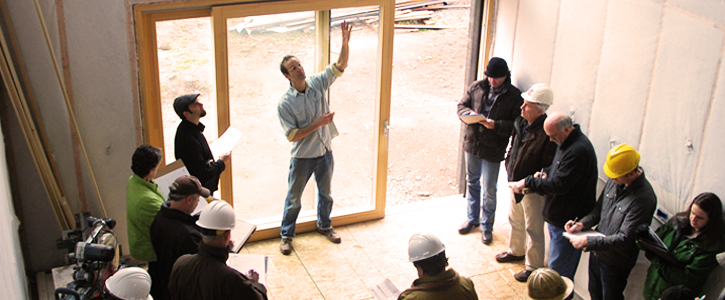 Get on-the-ground training about designing and building high-performance homes by enrolling in Sustainable Homes Professional, a six-month accreditation program offered by Earth Advantage in Portland. The course includes lectures, discussion and site visits as well as the opportunity to apply new knowledge to your own building projects.
The course is lef by Green Hammer CEO, Stephen Aiguier, Certified Passive House Consultant, who will share practical insights on the following:
Building science fundamentals and moisture management.
High-performance wall and roof assemblies.
Integrated system design and mechanical/whole-house performance testing.
Indoor air quality, green material considerations and health impacts.
Water conservation techniques.
Each two-day module integrates lecture and discussion, hands-on exercises, a guest speaker and two tours of certified homes. Outside work includes homework assignments, quizzes, readings and a final project that puts principles into practice. A certification exam at the end of the course allows participants to earn the designation of an accredited Sustainable Homes Professional (SHP). Earth Advantage also provides marketing support to help graduates gain visibility as informed green professionals.
The fall course begins October 28-29, 2016. Learn more and register today!