Blog
Like many couples nearing retirement, Dave and Debbie Hill spend a lot of time thinking about where and how they want to live the next 20+ years of their lives.
"A giant rooftop deck is a prerequisite," says Dave, an avid astronomer.
Also on the list: access to the outdoors, plenty of space for their four, rambunctious dogs, a quiet community with low crime, nearby amenities like health care and food, a durable house with low utility costs, and the ability to move freely through their house in a wheelchair or with a cane—a likely scenario for the Hills 10 or 20 years from now.
For many couples in their mid-60s, most of these things seem far off in the future. But for the Hills, who currently live in Columbus, Ohio, with Debbie's parents, such changes are fast becoming an immediate reality.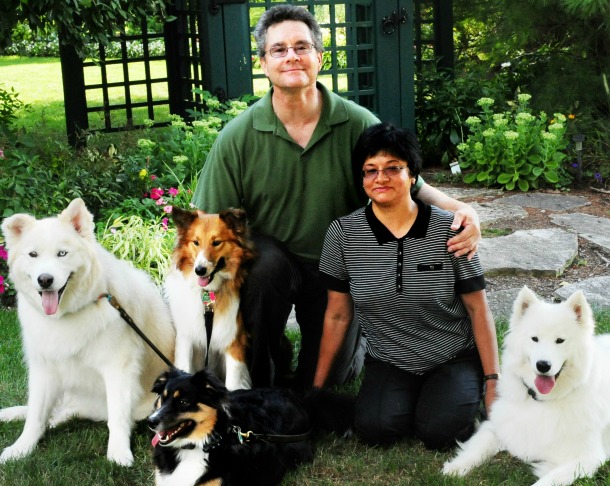 In 2008, Debbie's mom suffered a stroke, at which point her parents moved in with Debbie and David. Today, Debbie's mother suffers from dementia and requires 24-hour supervision. Debbie and her father both play an active caretaker role.
Green Hammer recently began working with the Hills to design-build their retirement home in Shady Cove, Ore., a small community about 30 miles east of Medford. Dave's father lived in Shady Cove for 30 years, during which time he served on the local planning commission, city council and even as mayor for two years. He passed away in 2007, leaving the 1-acre property overlooking the Rogue River to Dave and Debbie.
The Hills are planning to remove the house that currently sits on the property and build a net-zero energy house in its place. The house will have two suites—one for Dave and Debbie and one for Debbie's parents. When Dave and Debbie, who have no children of their own, get to the point where they need additional help, the second suite might provide a residence for in-home caregivers.
According to a report released in September 2014 by Harvard's Joint Center for Housing Studies and the AARP Foundation, high housing costs currently force a third of those age 50 and older to pay more than 30 percent of their income on shelter, forcing them to cut back on food, health care and other necessities. The rising cost of living in the United States has made net-zero energy houses more attractive for couples like the Hills.
The 3,000-square-foot home, currently in the design phase, is being designed to Passive House design principles. "In addition to being a beautiful and comfortable home, the house will have a high-performance building envelope, triple-pane tilt-turn windows, and a south-facing roof appropriate for rooftop solar panels," says Erica Dunn, Green Hammer architect.
"We were very impressed with Green Hammer's work," says David. "They are a group of enthusiastic craftsmen and women with a focus on natural materials, energy conservation and waste reduction."
"We plan to be in Shady Cove forever," Debbie adds. "We want our house to represent our values and make us feel good."
The Hills are scheduled to break ground on their new home in spring of 2015. Check back for updates later this year.