Blog
Green Hammer to consult on Rocky Mountain Institute's new headquarters
4.14.14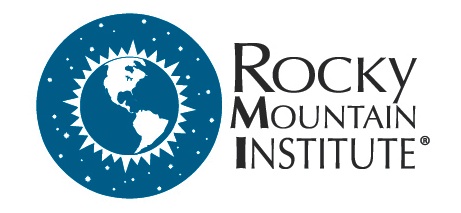 Green Hammer is thrilled to announce that we've been selected by ZGF Architects to provide air-sealing consultation on Rocky Mountain Institute's (RMI) new headquarters in Basalt, Colo. Green Hammer's Alex Boetzel and Dylan Lamar are helping the design team follow the air-tightness standard of Passive House buildings.
"RMI is setting out to make a real case study for the most energy-efficient and sustainable office building possible," Lamar says.
In a recent interview with Ryan Warner of Colorado Public Radio, RMI lead researcher Michael Kinsley described the building's "deep-green" attributes as "relatively simple in concept." He noted that things such as serious insulation, energy-efficient windows, a tight building envelope, an orientation toward the south (so the building passively heats itself) natural ventilation (so it passively cools itself) and solar PV on the rooftop, are things that will make the building net zero energy, and maybe even net-positive.
Green Hammer is drawing from its extensive design and commissioning experience to contribute to the design of the air barrier and the building envelope for the approximately 15,000-square-foot office building. This work will include contributing to the selection of structural systems and assembly design, suggesting products and application strategies, and reviewing construction details as a means to ensure the project provides a replicable framework for future midsize office buildings.
"This is a way to get another set of innovative eyes on the project," says Kathy Shaloo Berg, AIA, LEED AP BD+C and ZGF Partner. "We are eager to utilize Green Hammer's knowledge around passive heating and cooling on this project, as it's an uncommon construction type for commercial buildings."
ZGF was selected by RMI in January 2013 as the design architect of the project. JE Dunn is the general contractor. The project is currently in the design phase.
RMI is pursuing the Living Building Challenge Petal Certification as well as LEED-Platinum certification. "It will probably exceed LEED-Platinum," RMI's Kinsley told Colorado Public Radio. "I like to call it LEED-Kryptonite."
Learn more. Listen to the full radio interview with Michael Kinsley.