Blog
Applying the Passive House Standard to Affordable Housing
5.24.16

REACH Community Development has published a comprehensive report on Phase 1 of Orchards at Orenco, a 57-unit affordable housing project in Hillsboro, Oregon, for which Green Hammer served as the Passive House Consultant. Orchards at Orenco is the nation's largest multifamily project built to date to achieve Passive House certification. Orchards at Orenco raised the bar for affordable community developments across the country.
The 28-page report aims to serve as a case study and educational tool. It covers REACH's commitment to bringing Passive House energy standards to affordable housing, and provides details on design, energy modeling, construction, building performance, resident education, cost premiums and lessons learned. The report also includes a plethora of charts and graphs that illustrate the technical details and systems plans.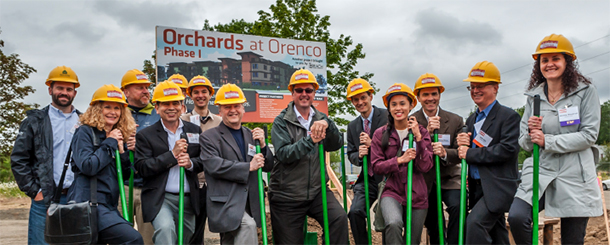 Green Hammer was honored to be chosen as the Passive House Consultant for this project and we hope you find the details as captivating as we do.
Read the entire report here.