Blog
Green Hammer Co-Hosts Project Wild Thing
7.3.14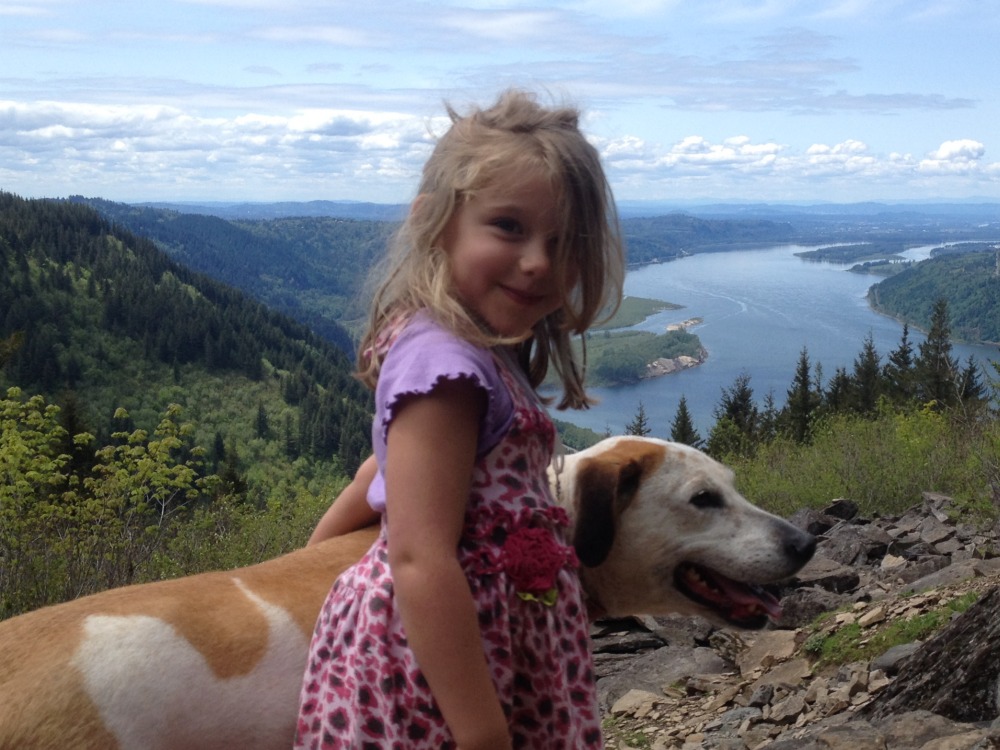 Olive and the family dog, Zoe, enjoy a spectaular view of the Columbia River Gorge.
The amount of time kids spend outside is alarmingly low (only minutes daily), while screen time is at an all time high (nearly 7 hours daily), according to a global survey conducted by The Nature Conservancy. My wife Karen and I are committed to exploring nature with our five-year-old daughter, Olive, as often as possible — discovering Oregon's outdoor trails and lakes, exploring city parks, and teaching Olive how to grow her own food in our backyard garden. Yet we know that for Olive, connecting with nature will become more challenging in our ever-evolving digital world.
Inspired to help parents and children spend more time together in the outdoors, Green Hammer is a proud sponsor of this year's Movies in the Park, an outdoor film series produced by the city of Portland that runs from the end of June through mid-September. We're especially excited to co-host a screening of Project Wild Thing on Saturday, September 13 at Sewallcrest Park (SE 31st St. and Market St., one block south of Hawthorne Blvd.).
Produced by British film director David Bond, this documentary film looks at the increasingly disparate connection between children and nature. It's funny, educational and inspiring. We're thrilled that our sponsorship helped cover the cost of bringing Mr. Bond to Portland for the film screening. He will be leading numerous events aimed at helping parents and children spend more time in nature. (Stay tuned for more details about Mr. Bond's visit.)
Prior to the film screening, we will be hosting our annual customer appreciation picnic. Starting at 4 p.m., we invite past, present and future clients, as well as employees and their guests to join us for this end-of-summer celebration. There will be food carts and nature-inspired activities for all ages. Bring a blanket or comfortable chairs—we'll stake out a good viewing area for the film.
Enjoy your summer, and we hope to see you in September!