Blog
Blending the old with the new
1.5.16

This historic remodel blends the old and new, such as original trim and new FSC-certified built-ins.
When Nicole and Alex moved to Portland, they didn't expect to fall in love with a 1908 craftsman-style home in need of major upgrades. But the young couple who had spent a year traveling the country in search for the place they would set roots couldn't resist the home's historic charm, modern attached ADU and prime location in Southeast Portland.
The 2,600-square-foot house they decided on is also the perfect project for Green Hammer, which has spent much of the last decade transforming historic homes into contemporary houses that blend with existing neighborhoods, and substantially improve upon the building envelope and systems.
"Nicole and Alex share Green Hammer's values for both preserving our existing historic housing stock in Portland and making it as sustainable as possible in the process," says Green Hammer architect, Erica Dunn. "They also have a great eye for modern design and enjoy the mix of a modern design within a historic home."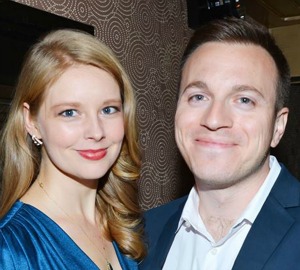 The first and second floors are designed to maintain the historic character of the original house, while the third floor has a clean, contemporary design, with European style tilt-turn windows. The entire home features custom FSC-certified built-in shelves and cabinets made by Green Hammer's sister company, Urban Timberworks. Most of the original trim and doors were recovered and will be reused. Even existing light fixtures are being salvaged and reused where they make sense.
"Our guiding principle has been to keep as much of the existing house as possible and reuse as many fixtures as we can," Nicole says. "We're aiming for a nice balance of the old and the new."
In addition to cosmetic upgrades such as expanding the kitchen, the main bathroom and adding more windows, the house is undergoing major energy upgrades with a goal to achieve Earth Advantage® Homes Platinum certification. Projects are scored on energy efficiency, healthy indoor air quality, resource efficiency, environmental responsibility and water conservation measures.
Green building measures being incorporated include:
Adding natural light to the former attic space through the addition of skylights and by opening up the vaulted interior ceiling.
Adding R48+ insulation to the roof.
Adding dense-pack cellulose insulation to all walls.
Replacing all original double-hung windows with double-paned operable windows.
Installing a biothermal fireplace.
Installing LED lighting throughout the house.
Eliminating knob-and-tube wiring systems.
Installing a high-efficiency furnace for the first two floors and a mini-split heat pump system on the third floor for heating and cooling.
Installing a high-efficiency heat-pump water heater.
Integrating a heat recovery ventilator (HRV) for balanced ventilation, filtration, and improved indoor air quality.
Installing low-flow Water Sense fixtures.
Adding an electric car charging station in the basement.
3.42kW rooftop PV array to offset utilities.
Adding off-street parking
Reusing salvaged materials such as doors, trim, shelving, and light fixtures wherever possible.
Planting a native and edible garden
Adding onsite water retention to keep storm water onsite
The house is designed to achieve significant energy savings, even with an additional 115 square feet of living space.
"This is not a traditional project," Nicole says. "Erica, Michael and Les have been really great to work with. Our meetings are fun, and the process has made making decisions easy."
This whole-home remodel is scheduled for completion in Spring 2016. Stay tuned for more project photos and updates.