Blog
Green Hammer collaborates on award-winning net zero energy apartments
2.17.16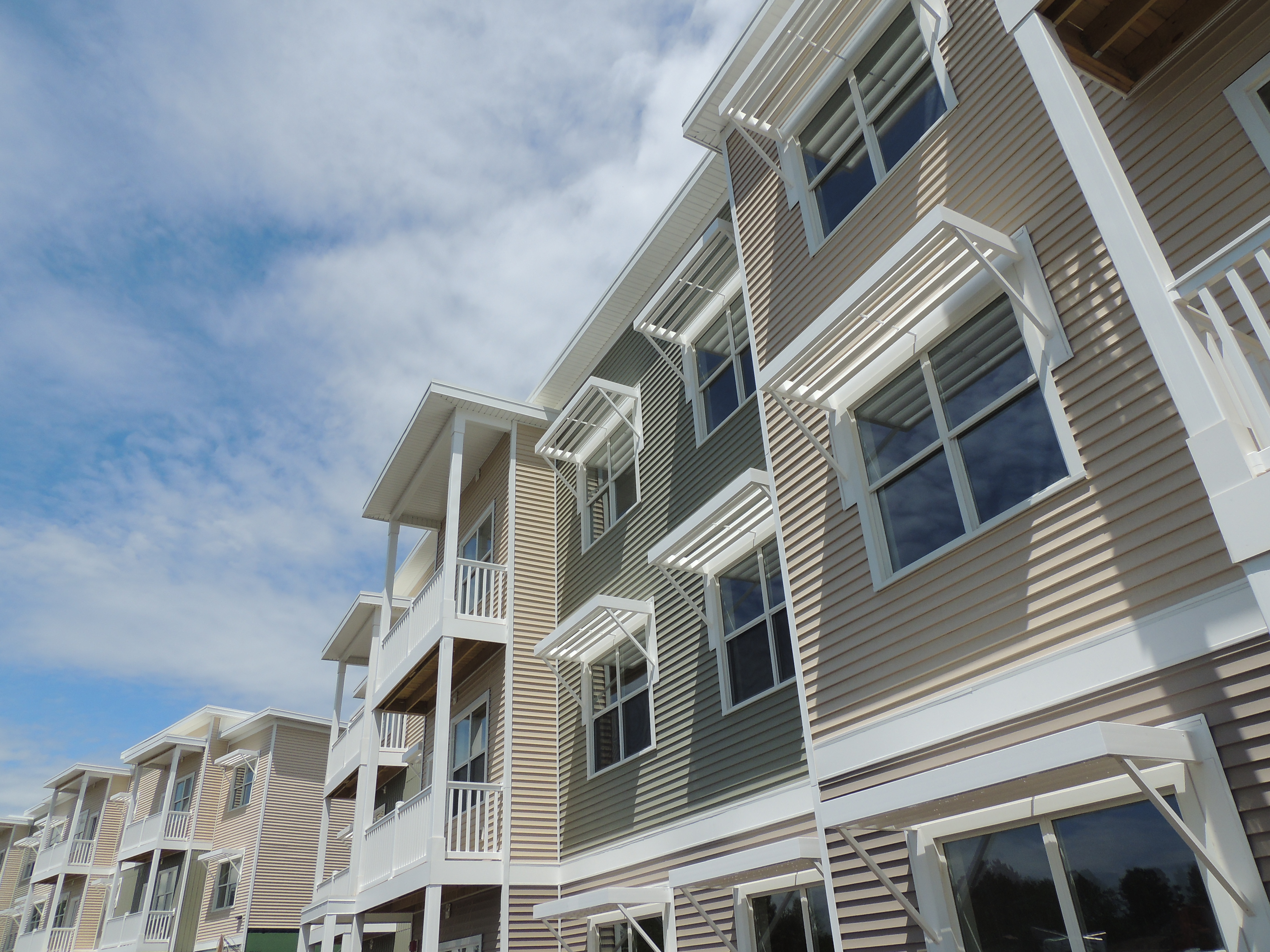 A NetZero Village, for which Green Hammer provided energy consultation, recently received two awards at the ACI New York Home Performance Conference. The innovative net-zero energy apartment building located in upstate New York received the "Trailblazing Project" and "Lowest HERS Index" awards. Bruns Realty Group was the developer of the $20 million project.
The apartments ranging in size from 790 to 1,093 square feet are expected to generate more energy than they produce. Green Hammer's Dylan Lamar, working in partnership with former Green Hammer employee Jesse Schwartzberg of Black Mountain Design Build, provided energy modeling and cost-optimization studies to help the project team achieve its energy goal on budget.
"Working with Dylan on the Net-Zero Village project has been a pleasure," Schwartzberg says. "Black Mountain Design Build could not have actualized our client's vision without Dylan's steady and knowledgable contribution to our team."
Go here to learn more about the project's energy-saving measures.