Blog
Green Hammer is Now a Certified B Corporation®
5.5.17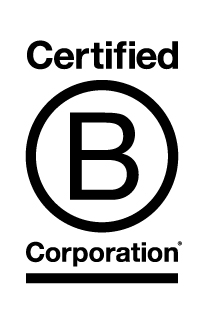 Green Hammer is now officially a Certified B Corporation®, joining more than 2,000 other companies in 50 countries with one unifying goal—to use the power of business to help address some of the world's biggest challenges.
"As a green design-build firm, we view third-party certifications as essential tools for measuring the social and environmental impact of our buildings," says Stephen Aiguier, Green Hammer Founder and CEO. "So, it's only fitting that we would seize the opportunity to become a Certified B Corporation® to measure the social and environmental performance of our business."
To become a certified B Corporation®, Green Hammer underwent a stringent valuation by B Lab, the third-party nonprofit that certifies and supports companies working to achieve B Corp certification. By answering more than 250 questions about its business practices—ranging from occupational health and safety, civic engagement, local economic development and environmental—Green Hammer proved that it meets higher standards of social and environmental performance, transparency and accountability.
"While many design-build firms create buildings that 'do less bad', Green Hammer is creating buildings that give back in more ways than one," says Aiguier. "We envision a future where every single project that we build is net-positive-energy and every part of its lifecycle supports a healthy ecosystem. Today, many of our buildings produce more renewable energy and clean water than they consume, significantly improve indoor air quality, and support responsibly managed material sources."
Since 2008, Green Hammer has led the design-build of nearly four-dozen residences that have received Passive House, LEED, Earth Advantage or Living Building Challenge™ (LBC) certification. Most recently Green Hammer led the design-build and rigorous LBC certification process for the tasting room at Cowhorn Vineyard and Garden. Completed in 2016, it's on target to become the world's first winery to receive LBC Petal Certification, which is widely considered the world's most stringent green building standard.
Green Hammer also designed and built Ankeny Row, an Earth Advantage Zero Energy Ready community in southeast Portland. In 2016, the five townhomes and commons building at Ankeny Row produced 18 percent more electricity with solar energy than they consumed. In 2012, Green Hammer led the design-build of the Capaces Leadership institute, which was the first commercial Passive House office space in the United States. As consultants on larger scale projects, Green Hammer served as the Passive House Consultant on Orchards at Orenco, an affordable housing project and the largest multi-family Passive House apartment project in the nation. Green Hammer also served as the air-tightness consultant on Rocky Mountain Institutes new Zero Net Energy office building, which also recently achieved LBC certification.
"We've been very honored with the recognition we've received over the years and feel that our latest accomplishment will further send the message to our clients that strong ethics are at the heart of all we do," Aiguier says. "As a Certified B Corporation, we will continue to take steps to meet the highest standards and develop solutions that support healthy lives and a healthy planet."