Blog
Green Hammer among Oregon's top green businesses to work for
3.21.13
Green Hammer is honored to have been named one of the 2013 100 Best Green Companies to Work For in Oregon by Oregon Business magazine. It's the first time we've made the list, which ranks Oregon businesses based on their sustainable business practices and policies. We're especially proud because its our employees - not our leadership, peers or customers - who helped us earn this achievement.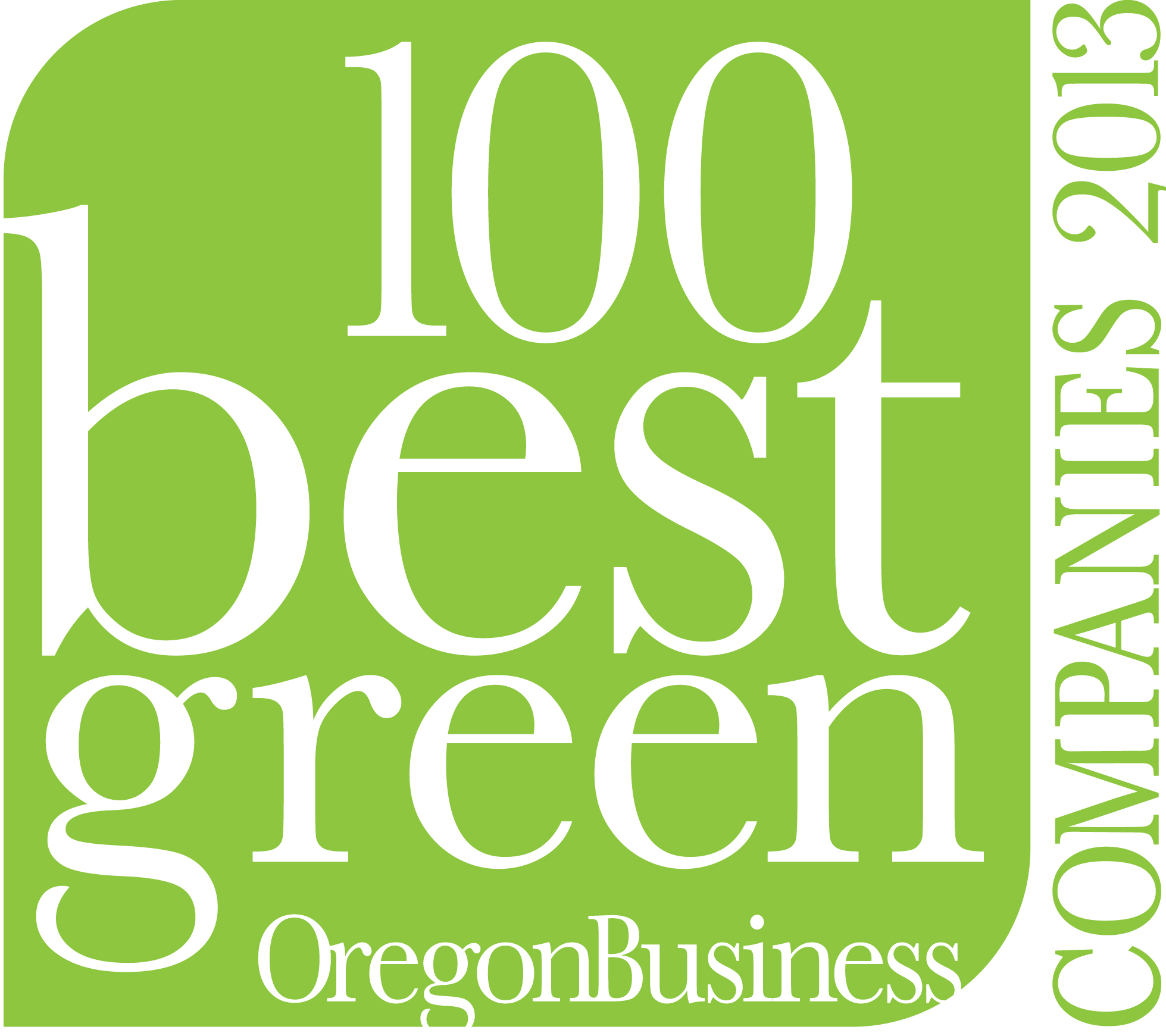 Here's how it works: Every fall, Oregon Business invites employees at Oregon-based companies to fill out a survey to help it determine the 100 Best Companies and 100 Best Nonprofits to Work For in Oregon. Employees fill out the survey and submit it directly to Oregon Business (no screening by company insiders allowed). Five years ago, Oregon Business added 15 new questions to the survey that are focused on workplace practices related to energy and water use, purchasing practices, recycling and support for mass transit. Answers from these questions create the basis for the magazine's 100 Best Green Companies to Work For list.

While the survey results are confidential, we can assume our employees pointed to some of the business practices we are most proud of: an office environment that models green building practices (healthy indoor air quality, low energy and water use, high-recycled content in building materials, as a few examples), a benefits package that includes health and dental insurance, paid holidays and vacation time, a company matched Simple IRA, paid professional development opportunities, a focus on local and sustainable purchasing, and more.
We're already looking forward to seeing where we can improve and applying again next year. Hopefully this is a new tradition in Green Hammer's history!