Blog
Erica Dunn joins the Green Hammer design team
9.30.13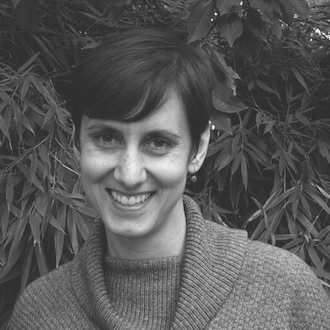 Green Hammer is very happy to announce the addition of Erica Dunn to our team. Erica is a Design Team Manager, charged with managing the team's workflow and ensuring a smooth transition for all projects as they move from design to build. "I like working with everyone to help ensure they function at their best," she says of her new role.
Erica has a diverse background in business, architecture, planning and research. She pursued a degree in business at the University of California - Berkeley, but upon discovering her love of design, she switched her focus and graduated with a Bachelor of Arts degree in Architecture. After graduating, she moved to the edge of the Sahara Desert of West Africa as a Peace Corps volunteer, experiencing first-hand the impacts of deforestation and climate change. This intensified her passion for sustainable design — a big reason why she says she landed at the University of Oregon in Portland to complete her master's degree in architecture.
Erica joins Green Hammer from Hennebery Eddy Architects, where she served as the Project Architect for numerous commercial projects, including the award-winning Portland Community College Newberg Center. The center was named one of the 2012 AIA/Committee on the Environment's Top Ten Green Projects, an annual award recognizing the top 10 sustainable projects in the country.
Erica was the recipient of the 2012 Van Evera Bailey Fellowship for research on the Human Aspect of Net-Zero and High Performance Buildings. She is currently finishing up that research, which includes post-occupancy evaluations of nine net-zero energy/high-performance buildings in Oregon and around the country. The research looks at occupant comfort and how to engage occupants in energy-saving behaviors.
"One of the biggest challenges facing designers is helping people understand that their actions have a real impact on climate change," she says. "Occupant behavior plays such a huge role in a building's overall energy use."
She will present her findings on Oct. 11, 2013, 8 a.m. – 11 a.m. at the EcoTrust Building, Billy Frank Jr. Conference Center. She will also share successful strategies for educating and engaging users, designing for preferred occupant behavior and planning for user turnover. Register here.
When she'd not focusing on her fascination of humans and the spaces they inhabit, Erica practices yoga and is an avid bike commuter. She and her husband are avid travelers, and most recently returned from a trip to France.
Contact Erica at erica@greenhammer.com
Save