Blog
The Breathe Building Celebrates Three Years
10.16.18
In 2015, the owners of The Breathe Building hired Green Hammer to help them create the healthiest and most eco-friendly wellness center possible. Green Hammer worked with the client to transform an existing 10,000-square-foot industrial building into a warm and welcoming yoga studio, wellness center, and restaurant.
The design emphasizes the yoga community through gathering spaces such as the large outdoor entry courtyard, an open central common area used by the yoga studio and restaurant, and a rooftop event space. The project also emphasizes toxin-free materials, energy-efficient technology, a 10-kilowatt rooftop solar PV array, and an exterior mural by a local artist.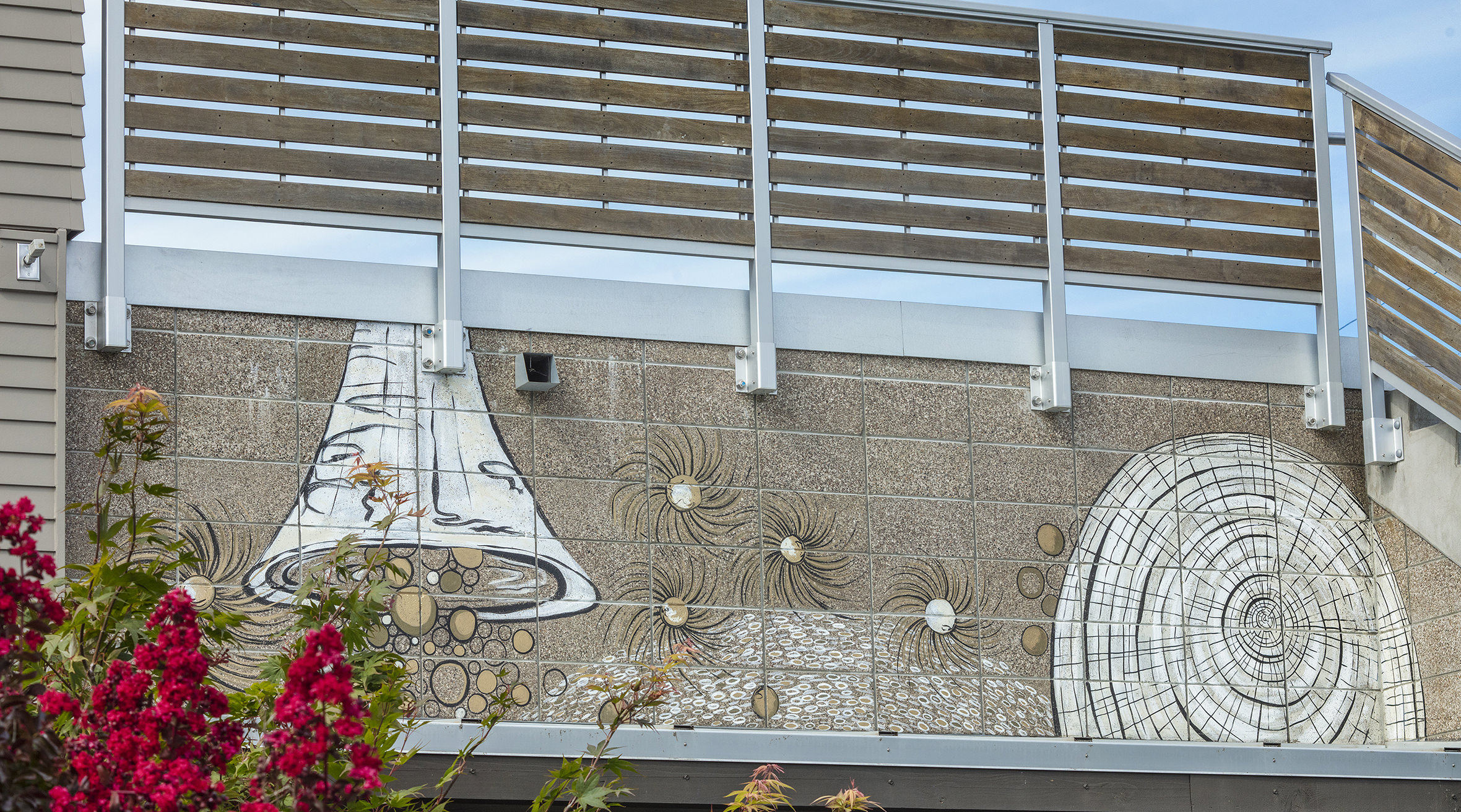 It was extremely important to the owners to create a healthy space. This meant significantly reducing the use of fossil fuels and water needed to build and operate the building. A majority of the project's material selections followed the extremely stringent Living Building Challenge process to investigate and confirm that all ingredients are free of bio-accumulative toxins found on the LBC's materials 'red list'.
The Breathe Building received Earth Advantage Silver Commercial Certification, a third-party green building standard designed to improve the health, comfort, durability, energy efficiency and water efficiency of buildings while reducing operating expenses. It also won a Top Project award from the Daily Journal of Commerce in 2016.
"We investigated a wide range of green building certifications," said Alex Boetzel, Green Hammer Director of Operations + Sustainability. "The project team ultimately decided on Earth Advantage Commercial certification because it offers a streamlined, cost-effective and comprehensive approach for small commercial projects."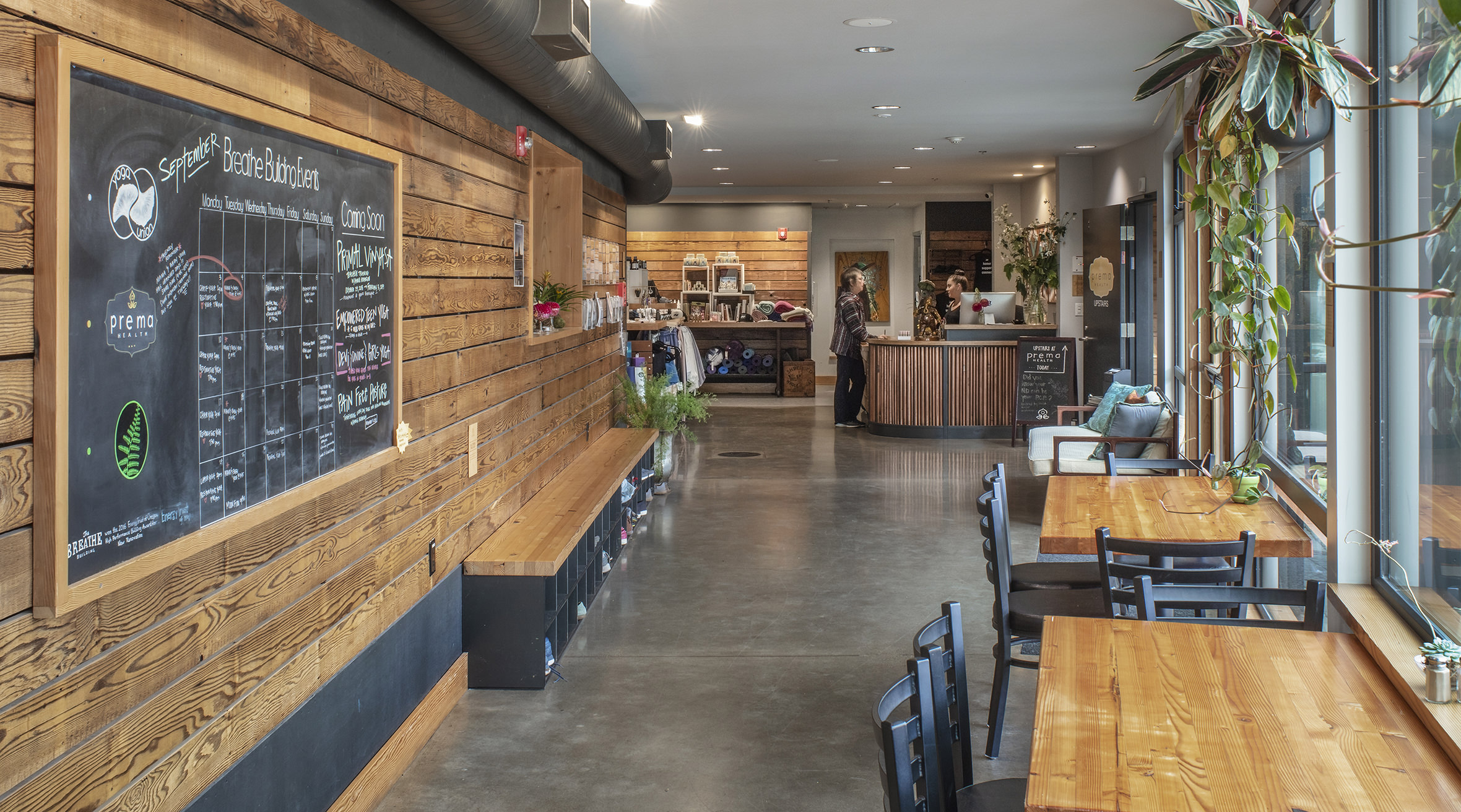 Earth Advantage Commercial certification addresses the needs of an important sector of the commercial market — the 95 percent of all commercial buildings that are smaller than 50,000 square feet. "Small commercial is a tremendously underserved market when it comes to sustainable construction certification programs," says Peter Brown, Earth Advantage Director of Building Certifications.
Interior Design by 2Yoke Design. Photos by Eckert and Eckert Photography.