Blog
Living Large in an Energy Efficient ADU
5.27.14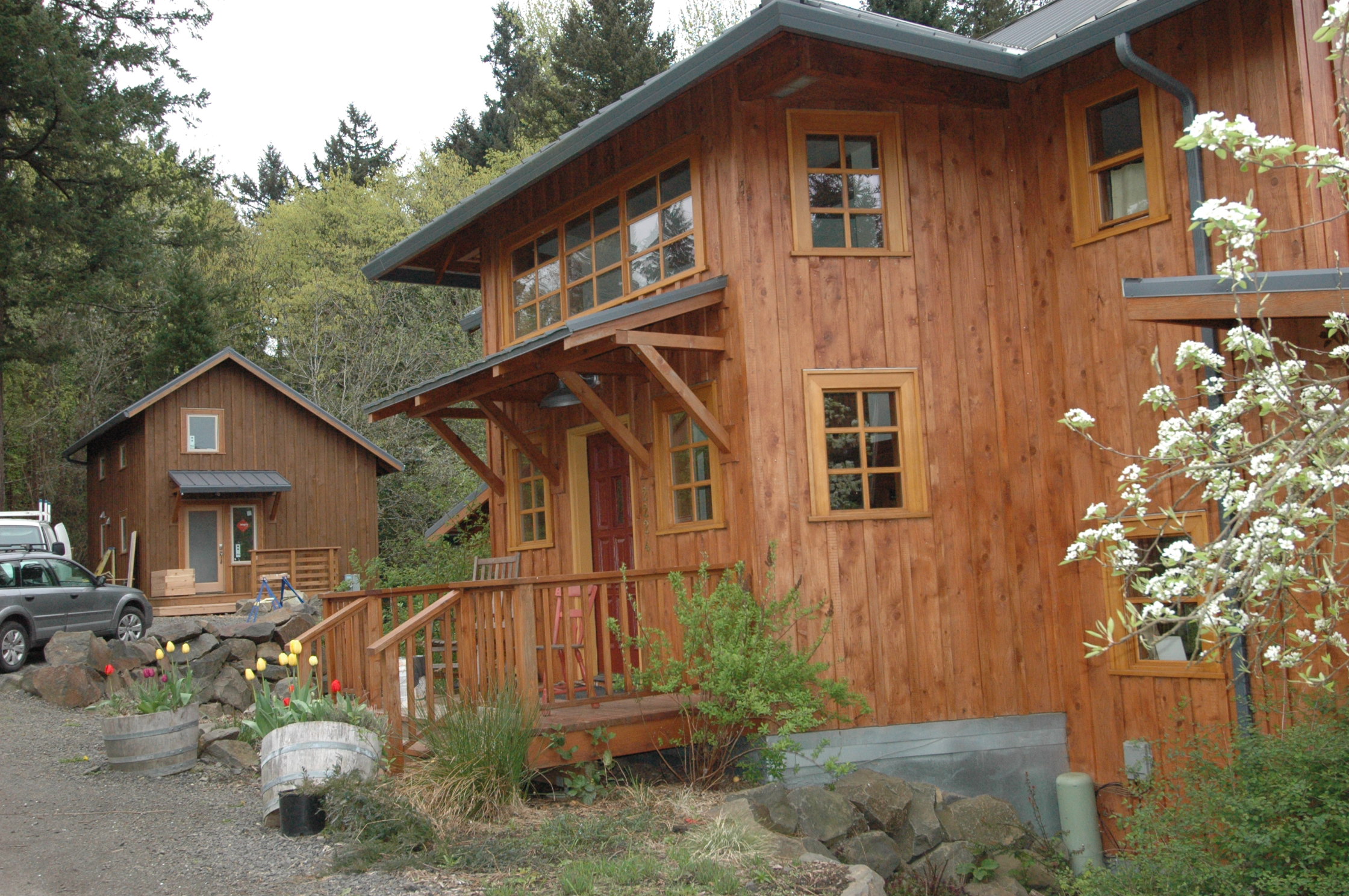 Above: The Kiraly Custom Home is a rustic-urban Northwest craftsman built for a growing family in the heart of Portland. The characteristics of the 535-square-foot ADU mirror that of the main house. (Read more.)
Portland's upcoming Build Small, Live Large tour of Portland's Accessory Dwelling Units (ADU) provides an inside look at the costs, logistics and lifestyle of building and living in an ADU — a small, secondary living unit on a single-family lot. The tour, which is set for Sunday, June 1st, 2014 from 10am - 6pm, is hosted by Caravan- The Tiny House Hotel, in partnership with the Oregon Department of Environmental Quality, the City of Portland and Metro.
The Build Small, Live Large Tour offers attendees the rare opportunity to see the interiors of 11 ADUs in a variety of locations across the eastside of Portland. The self-guided tour gives attendees access to the homeowners, builders and designers of the ADUs, and to comprehensive, educational case studies about the building process of each ADU. There will also be workshops throughout the day presented by local and national experts about a range of topics related to ADUs, from permitting and financing, to designing and building.
Portland has seen a six-fold rise in the number of ADUs built since 2010. This dramatic increase is the result of a 2010 City of Portland waiver of System Development Charges, which reduced the cost of building permits for an ADU by up to $11,000. Before the 2010 waiver, approximately 30 ADUs were built in Portland annually, but in 2013 alone, there were almost 200 ADU permits applications. The waiver's popularity caused the Portland City Council to extend the waiver until July, 2016, spurring local ADU leaders to develop Portland's first ADU tour.
At Green Hammer, we are seeing increased interest in ADU design-build projects — not just as add-ons to existing homes, but as part of new home construction as well. ADUs provide flexibility, an extra source of income, a place for family or friends to live, or a place to age into. (Read more.)

Throughout the day, attendees will also have the opportunity to tour five custom-built tiny houses on wheels at Caravan - The Tiny House Hotel. Caravan will host a late afternoon networking event from 4-6pm where attendees can meet local advocates, designers, builders and leaders of both the ADU and the tiny house movement.
Real estate professionals can earn up to 6 CE credits. Attendees will have the opportunity to earn a special $25 discount to stay at Caravan, as well as enter a raffle for a free stay at Caravan. Learn more and register at http://accessorydwellings.org/adu_tour/.